Knowing what to buy your kids for their birthday can be challenging as there is so much choice available in toy shops, with new toys, characters, and gift ideas coming out every day it can be quite tricky choosing a gift. As parents, we want our kids to have the best presents, something different but not over the top, something simple, practical, and fun to play with. Toys can be creative, wonderful, and educational. When it comes to a child's development play is very important. Toys make for great stocking fillers for birthdays, and even Christmas time too. Here is our guide to the top 10 gift ideas for kids' birthdays.
For personalised name gift tags, choose Namedeya as they are renowned for being the best int he business. It will add that extra bit of excitement and love to your child's birthday present.
Kids Electric Cars
Kids electric cars will satisfy your kid's need for speed while also encouraging them to build confidence and play outdoor activities. A ride on car is the perfect and ideal toy for kids. They are very popular with both girls and boys. They are fun to drive around in and give your kids a real sense of driving a real car. There are so many different cars to choose from these include cars, jeeps, trucks, tractors, quads, go karts, scooters, and motorbikes. Create a fun atmosphere for your kids and let them explore the outside world on their new electric ride on car.
Fire HD 10 Kids Edition tablet
Get the very latest kid's tablet which comes in a blue, pink, or yellow kid-proof case. It is a 7-inch full-featured tablet with parental controls and a 2-year worry guarantee. The tablet features 16 GB of storage, a kid's safe browser, over 20,000 books, educational apps, games, movies, shows, and much more to choose from. Content includes sesame street, Disney, and nickelodeon. Set educational goals and time limits remotely from your smartphone using the kid's edition tablet or amazon parent dashboard.
The Blooming Blume dolls
The blooming dolls are the newest fun toy for kids. There are over 20 dolls available to choose from. Blume dolls grow out of their plant pots by just adding a little water. They are hidden inside the flowerpot waiting to be discovered. Each doll toy comes with 10 surprises inside. 1 doll you can mix and match the accessories. Each doll contains funky hairstyles and unique outfits that can be mixed and matched. Included inside the pot contains a sticker sheet, fashion shoes, a secret playset, and a mini friend.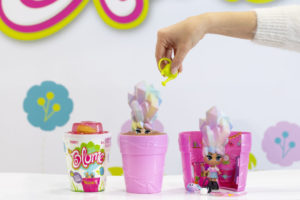 The singing Elsa doll from Frozen 2
The singing Elsa doll comes with the frozen 2 inspired outfit and long blonde braided hair. Also included are her boots, instructions, and an outfit. Simply press the button and the doll will sing a snippet of the song into the unknown. The doll also lights up as she sings. The Elsa toy is the ideal gift for a kid's birthday to create their own and play out the scenes from frozen. Batteries are included with the doll.
The audio pet portable mini speaker
Music has the power to lift, bring hope, and lots of fun and dancing with the coolest, cutest, and tiny Bluetooth animal speakers. There are many different animals available to choose from these include giraffe, llama, cat, dragon, puppy, unicorn, and so many more. No matter what animal your kid loves there is one there for everyone's different tastes. The speaker is a golf ball size and it features wireless stereo technology, hide and speak app, selfie remote function, wireless Bluetooth connection, 100% manufacture guarantee, built in mic for hands free, patented custom and design, and rechargeable play battery. They are a must have gift to experience music, fun, dance, and joy.
Connect 4 board game
Connect 4 is one of the most popular games for kids to play. The first person to reach 4 in a row wins the game. The game includes a grid, 21 red discs, and 21 yellow discs, and instructions. It is a 2-player game where you drop the discs through the grid to reach 4 in a row.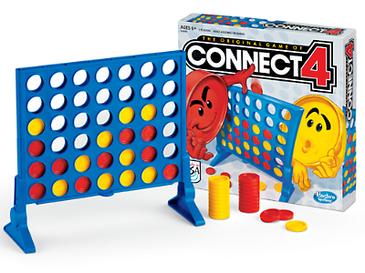 Nintendo switch lite
The Nintendo switch lite is the new most popular handheld version gaming console for kids. The console comes available in different colours these include grey, yellow, coral, and turquoise. It is lightweight and compact with a sleek design. The controllers are built into the design for handheld playing. There are more than 2,000 games to play and many more to come. Your kids will have so much fun playing this console. It is a great gift idea.
The Crayola magic light and drawing pad
The Crayola magic light and drawing pad will allow your kids to create mess free and magical paintings. Just simply dip your magic paint brush into one of the paint pot colours and apply it to the colour wonder drawing paper. The brush will light up to show which colour your kid has chosen before it is applied to the page. There are 6 paint colours in the set and an 18-page colouring pad.
Boppi the booty shaking Llama
This fun Llama is the ideal gift for a birthday present. The toy shakes its booty and dances to 3 different songs and has 3 different dances. The toy can also shake its head and spin 360 degrees. Kids will love this as a present and have a great time playing with it. Some of the music includes 70s disco, RnB, and lots more.